Our Perth Coffee House
We can't wait to welcome you…..
Looking forward to serving you great coffee….
You are now be able to get your Mhor coffee fix in person at our coffee house on Kinnoull Street, Perth. It's doggy friendly, with super fast broadband for those who want to use it for catch up on those emails, or having business meetings.
We offer an extensive takeaway menu daily as well as a very small amount of socially distanced sit-in tables, as well as outdoor seating on Kinnoull Street for those who want to soak up the Mhor of the atmosphere. We'll have coffees from our core range available, as well as guest artisan coffees too.
Our ethos at Mhor is different. You won't just get "a coffee" – you'll be able to select which coffee you want. Sounds obvious but no-one walks into a bar and orders "a beer" – we want a choice of beers! We're on a mission to change that about coffee shops. There's an amazing range of artisan coffees available nowadays and, while we may not have time to taste them all, we can certainly give you mhor of a choice.
Be sure to follow our Mhor Coffee Perth Facebook page for the latest announcements.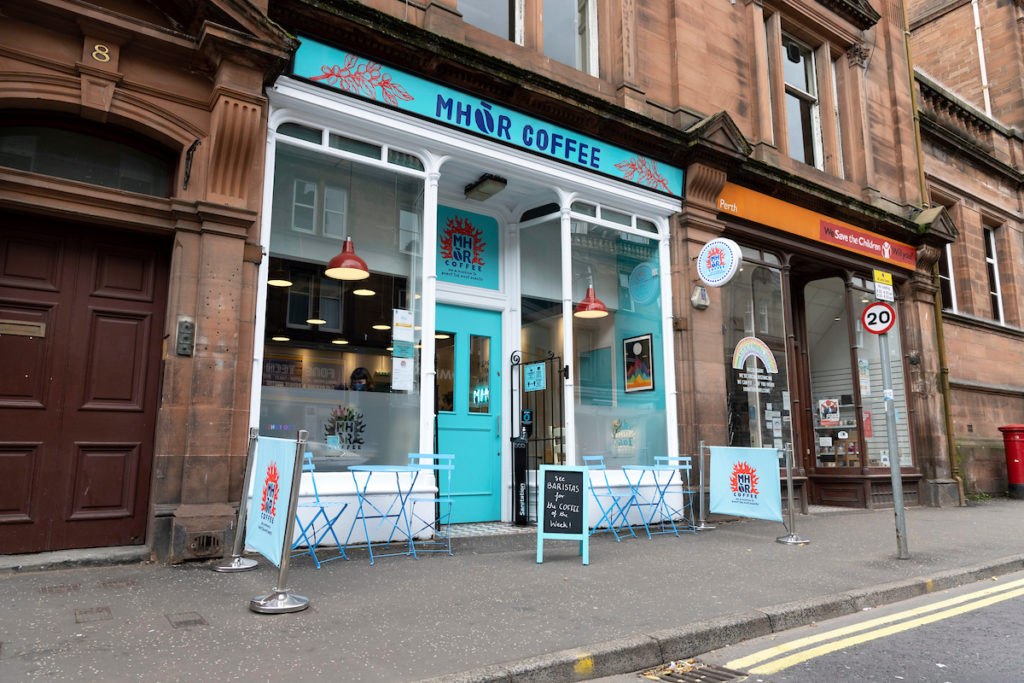 Find us at: 10 Kinnoull Street, Perth PH1 5EN or call 01738 639303