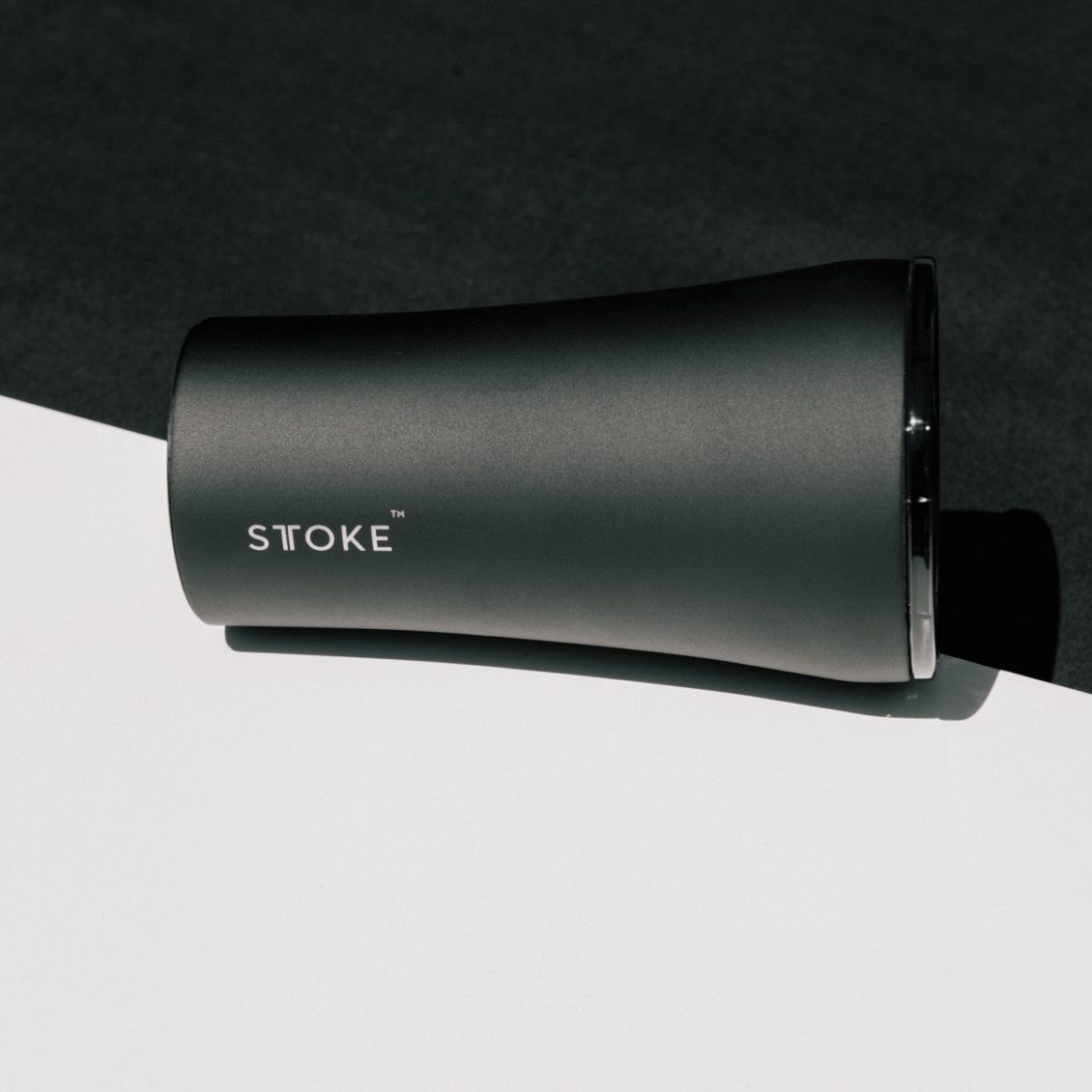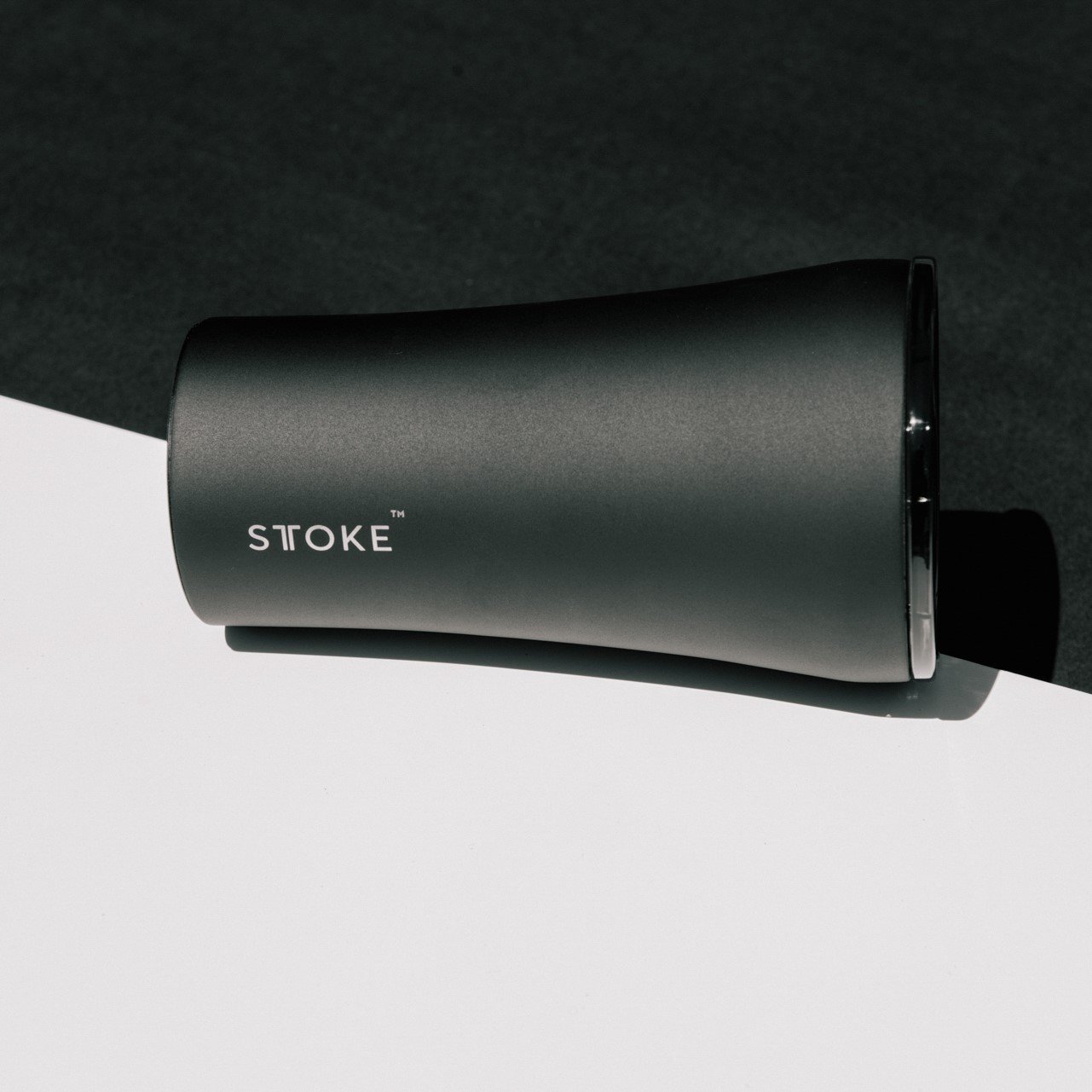 Sttoke reusable cups might just be the most beautiful reusable mugs to arrive in the UK. Ever.
The Sttoke reusable cup has some really gorgeous features, not least because it's made out of a shatterproof German-engineered Greblon Ceramic which is scratch- and temperature-resistant. In your hand it feels like a proper cup. Goodbye flimsy plastic reusables, hello swanky ceramic coffee cup. It's where sustainability and design meet to do good things together.
Sttoke claims that their mugs will keep your drink hot for up to three hours and we have put this to the test – filling up first thing in the morning, and still being able to sip hot coffee at lunchtime. The hardest part? Pleasure delaying the drinking of your coffee for that long. Seriously. All in the name of research, right? The ceramic coating envelopes a double-wall-insulated stainless steel for optimum heat retention. This construction means your Sttoke will maintain its design beauty through your everyday wear and tear.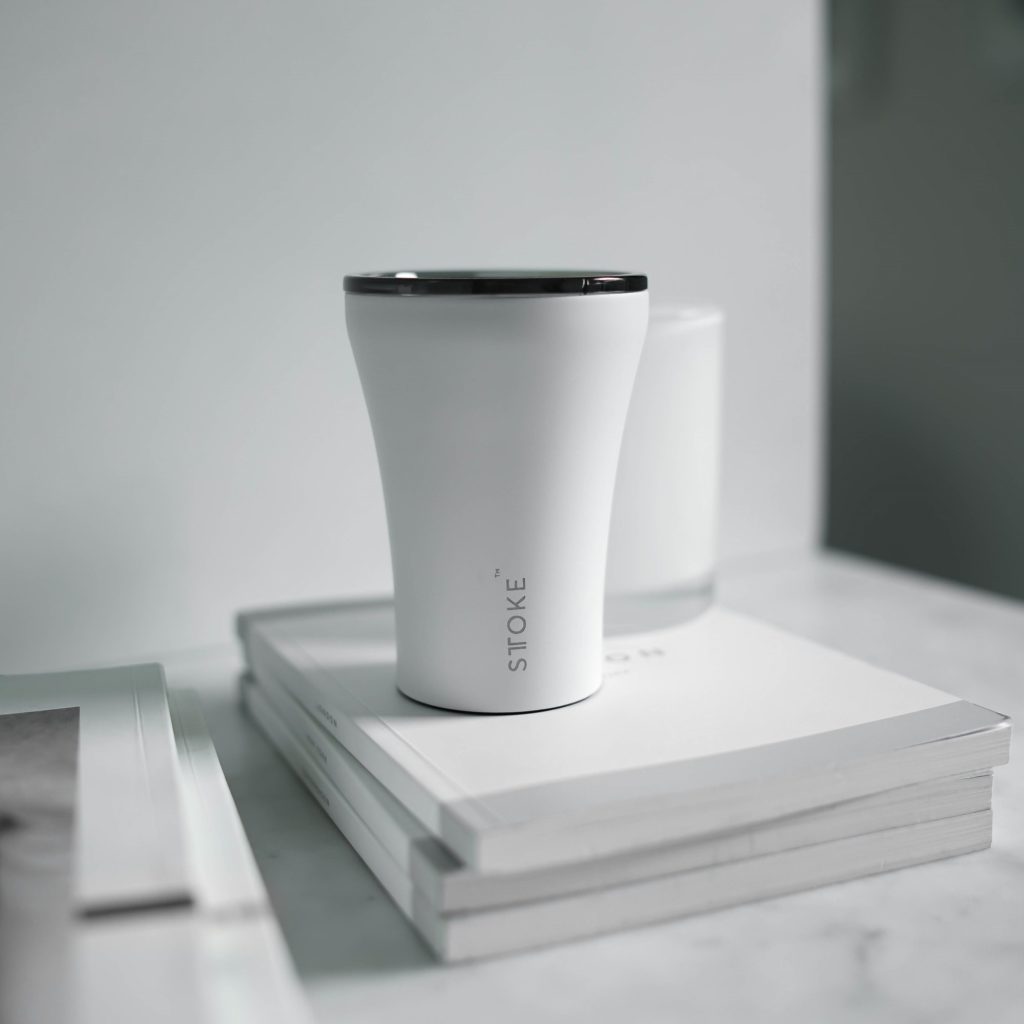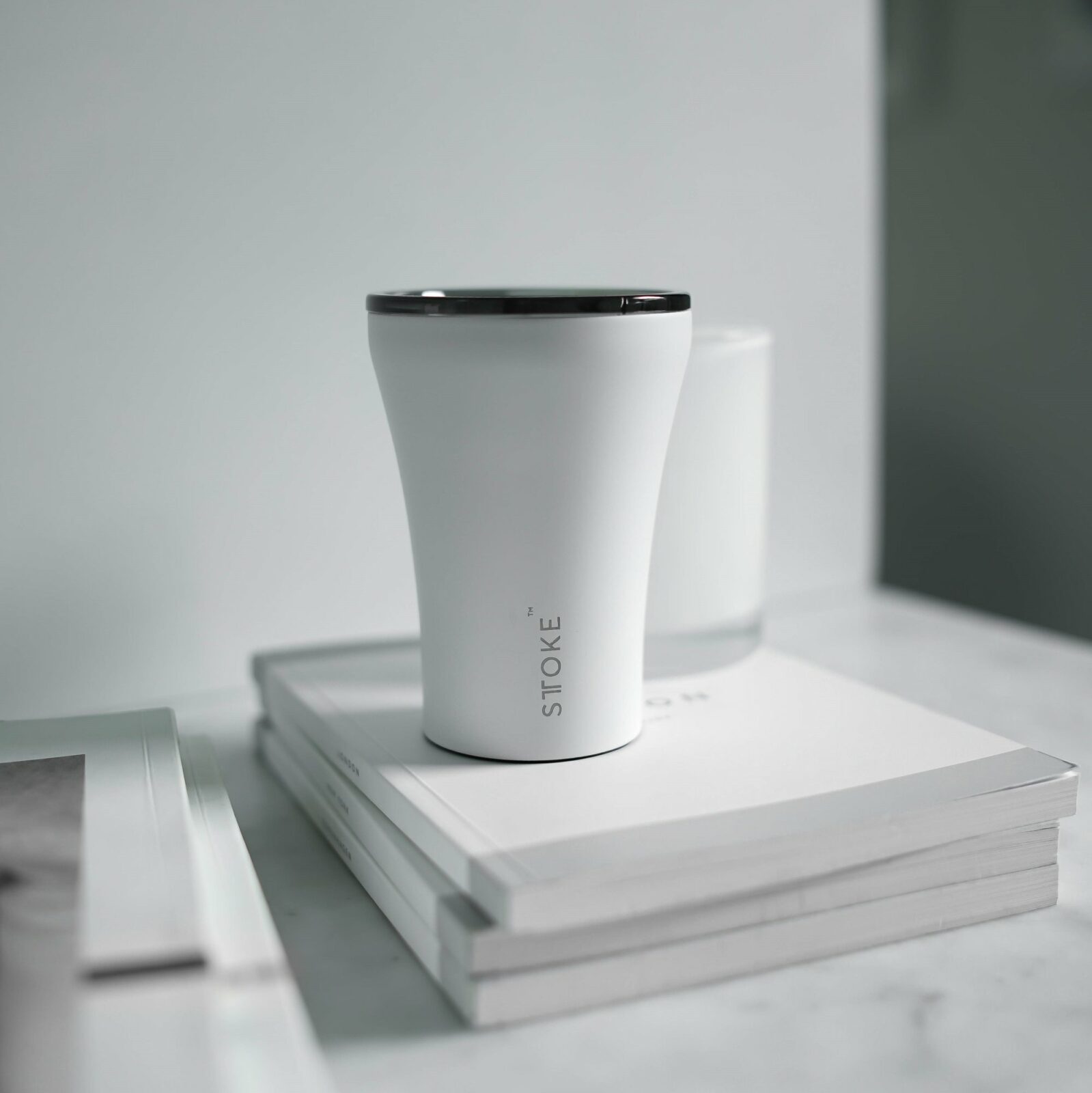 The "spill-proof," BPA-free plastic lid is well constructed with a sliding open/close valve for drinking. Far and away the best "drinking spout" on a reusable cup, and easy peasy to open and close.
The mug fits very well in our hands due to its ergonomic design, and its lightweight materials make it easy to carry, even when full.
The Sttoke mugs were also named a Gold Winner at the Good Design Awards, and it is easy to see why when you take a look at the stunning list of colors they're available in.
Mhor Coffee is currently stocking three of these colours in the 8oz format: Coral Sunset (which we tested and it absolutely looked the business sitting pretty on our desk), Luxe Black which is it's classic cousin, and Angel White which glistens gorgeously in the sunlight.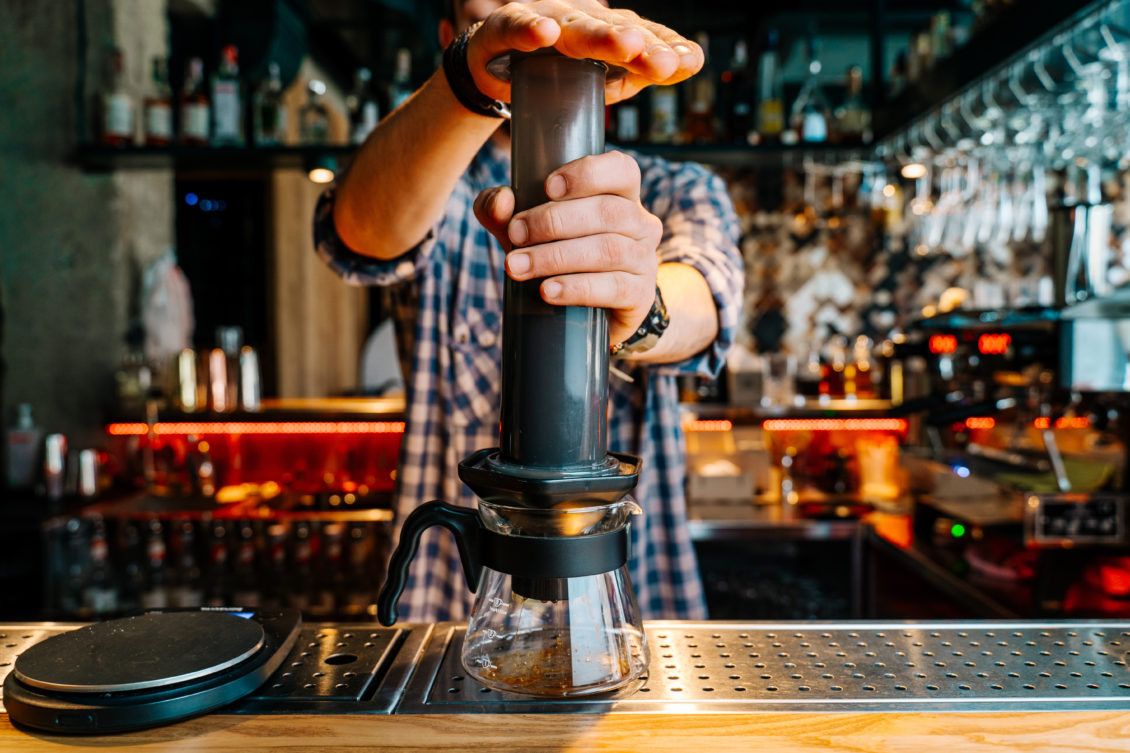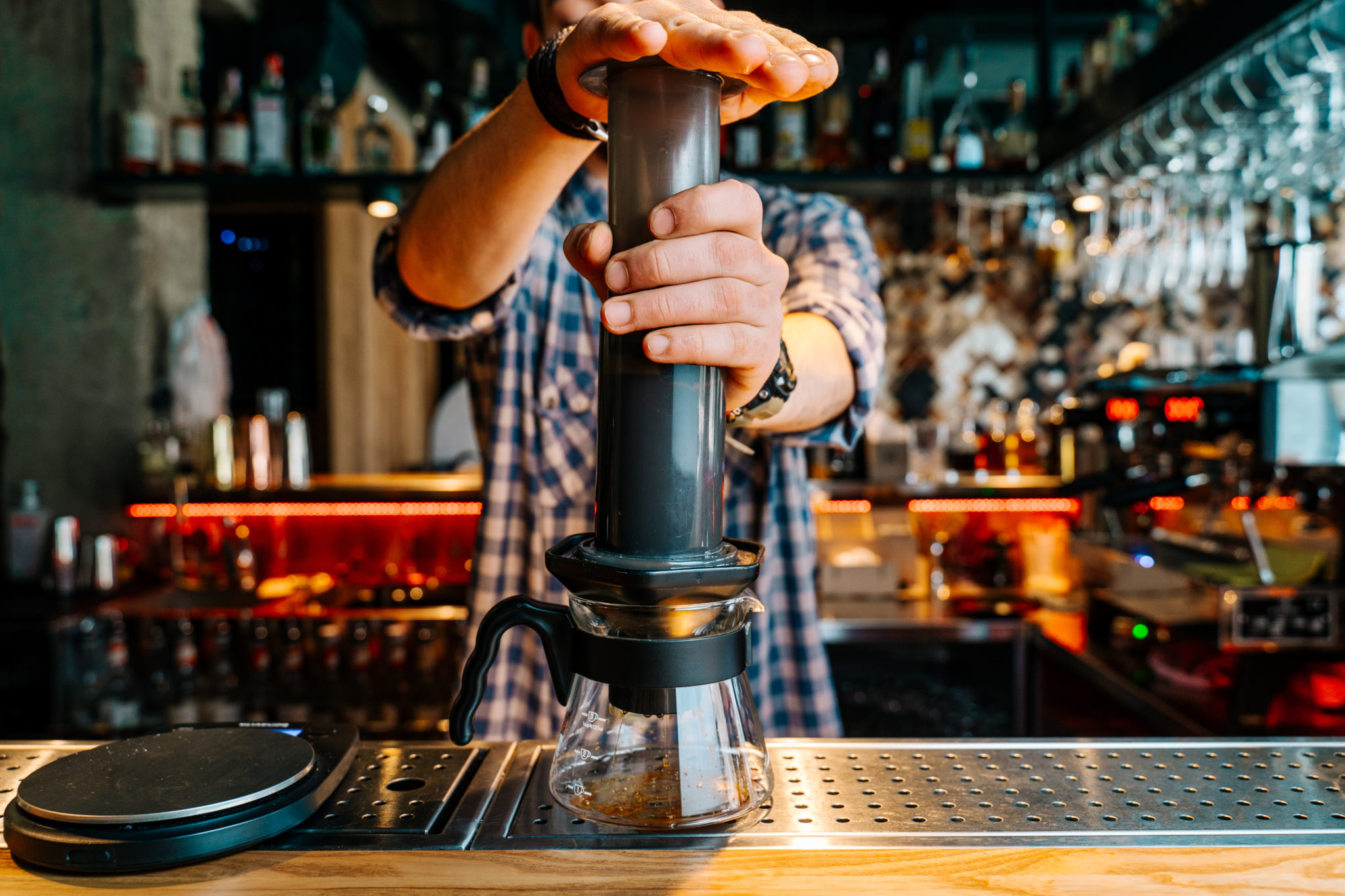 Fast Company has a nice interview with Aerobie AeroPress inventor, Alan Adler, covering his background briefly as well as some of the back story behind the development of the Aeropress. This is the coffee maker that spawned a legion of coffee geeks (including the team at Mhor Coffee). It's the cheapest and easiest entry into the world of specialty coffee at home.
"In the case of the AeroPress, I was just experimenting with a better way to make a single serving of coffee. This was in 2004. I had a conversation with Pam Abbott [the wife of Aerobie sales manager Don Abbot] and we were both commiserating about how crummy the result of trying to make one cup of coffee in a drip maker is. It just didn't really come out very good.

So I took up the challenge of making a better single serving of coffee, never thinking for a moment that it would come to be a product. Eventually, I developed some techniques for making a pretty decent cup of coffee in a filter cone–the kind you just put over a cup. But I was troubled that it took about four minutes to pour through. During that time, a lot of bitterness was being extracted from the coffee grounds. And so I wanted to experiment with a much quicker process, and I got the idea of building what became the AeroPress. By applying air pressure, it took the brew time to below a minute."
Check out the full feature here and if you haven't yet tried Aeropress, you can purchase them online here.