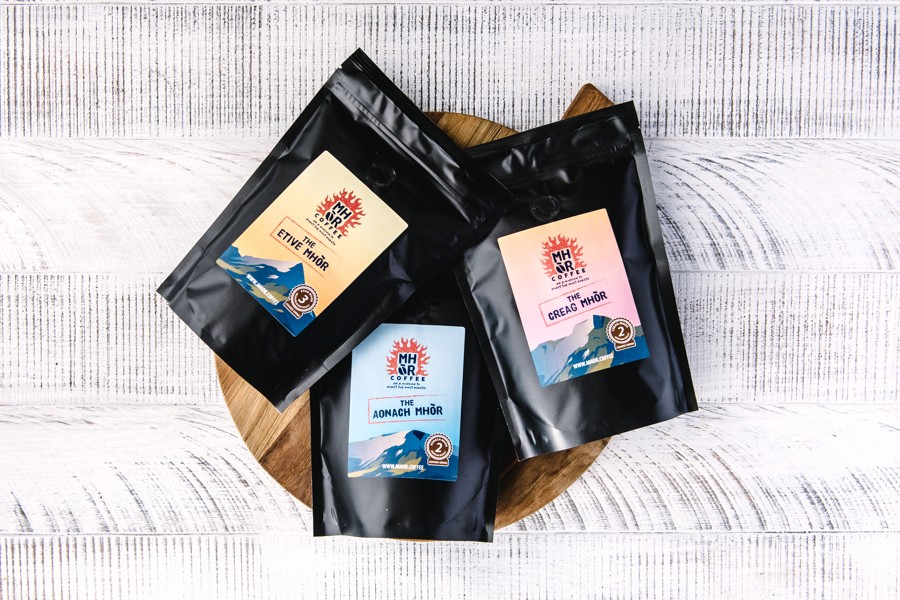 A Perth-based coffee brand that started their business during the first lockdown is celebrating this week after being voted 'Best Annual Coffee Subscription' by The Independent.
Mhor Coffee, run by husband and wife team Ian Christie and Tricia Fox, launched their own range of artisan coffees and a digital artisan coffee marketplace in response to the huge surge in demand for good quality at-home coffee options experienced during the pandemic.
Avid coffee lovers, Tricia and Ian found themselves ordering regularly from a range of artisan coffee producers and spotted a gap in the market for pulling all these specialists under one roof for other coffee lovers to discover and explore.
Reviewers for The Independent's 'Indy Best' praised their e-commerce platform for the wide range of Mhor Coffee's exclusive roasts, plus the selection of guest and seasonal blends for purchase, all delivered direct to the customer's door.
Recommending Mhor Coffee's Annual Subscription as an ideal gift, reviewers were impressed with both the price range and the individual approach to packaging, highlighting the handwritten illustrated card that accompanies each subscription as a particularly welcoming touch.
"We're very excited to have been voted Best Annual Subscription in the Independent's Indy Bests, this has just made our whole year and is a lovely way to move forward into 2022," says Tricia.
"We're a tiny team, who started business during a pandemic, and we're now sending coffee and accessories all around the UK every month. Support from the public for small businesses is so very important at the moment and we're incredibly grateful to all our loyal subscribers who have been very much a part of this success."
For more information on coffee subscriptions, visit www.mhor.coffee